Are you seeking to make your conference or meeting exciting, informative and unique? Do your delegates deserve better than PowerPoint and stock images?
As a live illustrator and cartoonist, it's my mission to make your message memorable and visually compelling. My many satisfied clients include Google, Levi's, Coca Cola and the NHS.
I have wide experience in corporate visualisations, brainstorming and graphic facilitation. My clients value my ability to convey complex business ideas in a striking visual medium.
Cartoons and Visualisations can be key elements of any business meeting including focus group feedback, 360 degree peer evaluation and strategic planning. Delegates are delighted to see the words they say emerge as pictures before their eyes. This validates their ideas and builds group confidence and coherence.
I like to be particularly attentive to the mood of a meeting and to any strongly insightful, unusual or colourful perspective that anyone in the room, even the quietest person, may bring. Individuals may use my images in presentations to their colleagues. Equally, if I am briefed to do so, I can challenge certain ideas through my images, enabling new perspectives to emerge.
This video, including an interview with David, gives an insight into how David's visualising work can complement your staff training, including work on core values, business vision and strategy and HR development.
Happy Customers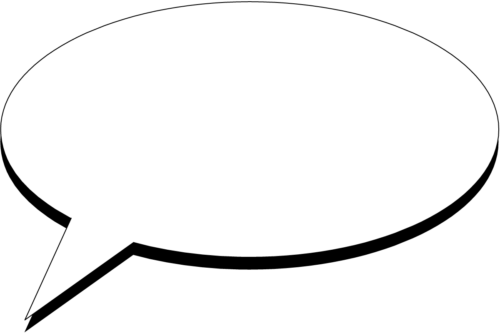 One picture tells more than a thousand words. David Lewis has made significant contributions to our books by illustrating the dilemmas we discussed. There was no way we could have expressed it with the same significant meaning as David did with his mind and pen.
---
Various ways in which I can support your event
---
On Stage
British Aerospace worked with me at their management training event at the Blackpool Winter Gardens. I appeared live on-stage before 300 managers, taking suggestions from the floor about necessary management qualities. I created an instant cartoon figure to illustrate the suggestions, which was then copied and distributed to all delegates.
Big Wall
The most dramatic way of working with me is to give me a whole wall to play with! Whilst your delegates brainstorm their ideas, I capture the essence of the discussion in an original and humorous form. The size of the display ensures that key ideas are not forgotten and ideas that might otherwise be lost are distilled in an effective and memorable manner. I have worked in this way for many international clients including Levi's, Rabobank and Johnson & Johnson.
The messages I encapsulate include official company statements, insightful heckles, the occasional gentle caricature, cultural and historical references and interesting facts.
Flip Charts
If you want my visuals to have impact but not be on permanent display throughout the meeting, I can generate a lot of cartoons on flip charts. These are more portable than the big wall pictures and can of course be taken away and displayed at your HQ after the event to reinforce the message of the day and also to share with those employees who weren't at the meeting. Companies who have found this approach useful have included: Nationwide, Amazon and Everything Everywhere.
Small Scale
The most discreet option! I sit in on the meetings and record the meetings as A4 cartoons which are subsequently used either as projections during the course of the meeting or incorporated into the official records of the meeting in company literature. This has proved particularly useful when illustrating dilemma reconciliations for Trompenaars Hampden-Turner. Clients have included BP, HSBC, General Motors and Barilla.
The Benefits of Live Illustration
---
How many meetings have you attended in your working life? And how many of them were really memorable?
Whether you are a multi-national company holding a conference for hundreds of your employees or a Start-up brainstorming your vision with key stakeholders, it's vital that the outcome of your meeting is remembered, so that people leave with a sense of clarity and purpose.
Ensuring it's memorable
My pictures can spark the memory, years after the event they recorded. That amazing insight the guest speaker shared with you, the witty heckle from the back of the conference room, those surprising survey results – all of these can be lost without a visual reminder.
---
A unique approach
My illustrations will be unique to your event. I can depict your colleagues in their own words and reinforce their message with an apt metaphor.
---
Humour leads to greater engagement
The wit and accuracy of my illustrations means that people really engage with the artwork as it develops. They are kept on their toes and feel noticed if their contribution makes it to the picture.
---
Illustrations linked to greater reach
One of my favourite moments is when delegates take photos of the artwork to send back to the office or to share on social media. I often find that pictures are still being talked about online months after the event is over.
---
Deepening the ideas
I'm fascinated by culture and history and have a broad awareness of key business concepts and theories. I believe it's important to give an intellectual hinterland to the meetings I am illustrating. I'm known for including unexpected but familiar references into my artwork – whether it's Aristotle or Freddie Mercury.
Present complex information in a simple and compelling way…
Tell your story through simple images